← All Coaches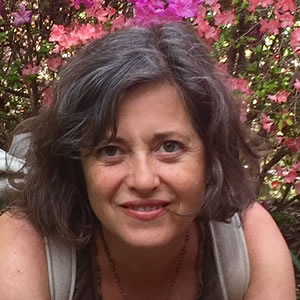 Thanna Vickerman
Parenting Coach
Los Angeles, CA
Approach
It is my belief that every parent wishes to have a loving connection with their child, but so many times life seems to get in the way. I am here because I want to support and guide you into being the peaceful parent you want to be, so you can enjoy the connection you dream of having with your children.
As your Peaceful Parenting coach, I will listen to you and gain insight into your family dynamic and the challenges you are facing. Together we will acknowledge what is working and let it grow. I will support you as you become aware of your triggers and learn to regulate your emotions, so you can, in turn, teach your children to manage and regulate theirs. With the latest research in brain science and connection, I will help you reframe your child's behavior, which will allow you to see the need they are showing you, and give you more space for emotional generosity. Using empathetic limits, welcoming emotions and preventative maintenance, we will come up with a practical plan that will have you calmer and more connected to your child, who will then be more willing to cooperate. This means more laughter and joy in your lives and more time to delight in your children! Whether you have been practicing peaceful parenting for a few years or are new to the idea, we can create a coaching plan that works for you and your family. You can schedule periodic visits to keep you on track and problem solve situations as they come up, or I can introduce you to peaceful parenting and help you transition more smoothly.
It takes a global community to raise a child - and I am available to clients world-wide via Skype, FaceTime, over the phone and in person in Los Angeles, California. Please contact me for a chat and start your journey to Choosing Love moment by moment today.
Bio
My life experience is my education. Motherhood came late for me, after a long journey. When I held my newborn baby in my arms, the years of struggle disappeared. I love him and I love being his mama. However, I soon realized that though I knew a lot of what I did not want to do as a parent, I wanted to know more clearly, what to do instead. I started searching and was lucky to quickly find "Peaceful Parent, Happy Kids". When I found Dr. Markham's work and philosophy, it resonated wholly with me and articulated what I knew to be true. I loved that it was backed by research and the latest discoveries in brain science. I had such a passion for being a Peaceful Parent, that I wanted to share what I was learning with others, as I knew I was not alone in my desire to be the best parent I could be. Any parent knows that being a parent is the most challenging job one will ever have. But, it is also the only job that offers the potential of the greatest rewards - true connection and unconditional love with another human.
I am thrilled to count myself among those trained by Dr. Markham in her first certification program. I am an Aha! Parenting Certified Peaceful Parenting Coach. I love coaching, guiding and educating parents to choose love over fear. Choose Love - and together we will change the world. xo
Specialties
LGBT Parents
Siblings
Trauma
School Concerns
Email
thanna@chooseloveparenting.com
---
Video Chat
chooseloveparenting@skype.com
---
Time Zone
PST
---
Website
http://www.chooseloveparenting.com
---