← All Coaches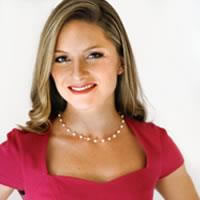 Olivia Bergeron
Parenting Coach, Psychotherapist
Brooklyn, NY
Approach
Want to feel proud about your parenting?
If you're swamped by guilt instead, you are certainly not alone. It's no wonder we are not our best selves because we're so often running on empty. Parents face enormous challenges as we are pulled in so many different directions--between our families, work, and social obligations we feel like we're always scrambling and failing to keep up. Throw a tantruming two (or ten) year old into the mix, and it's so easy to lose it.
And yet our kids need us to stop the yelling and model how to manage whatever life throws our way with grace. Parents and kids need that warm connection that really smoothes out the bumps and adds sweetness and joy to family life.
If you've grown dispirited by your "spirited" child, have found that yelling and time outs aren't working anymore or are just out of ideas, I can help get you back on track. If your parenting has been lacking in joy lately, I can help you discover it again. It can be extremely helpful to have a coach help apply the peaceful parenting model to your specific situation. By taking the time to really listen to your story, I will help you craft a plan for implementing small changes that can make a huge difference. Sometimes we've spent too much time "in the weeds" and having an outside perspective is essential for making the shift.
You are welcome to call 917.747.7017 or email to set up a free brief phone consultation to see if we're a good fit. I look forward to helping you along your peaceful parenting path.
Bio
As a psychotherapist, I have worked for over ten years and specialize in helping pregnant, new and seasoned parents in my private therapy practice. I understand the challenges of raising kids because I am the parent to twins and a singleton myself.
Having trained with Dr. Laura Markham and become a certified Aha Parenting coach, I am so pleased to now also offer peaceful parenting coaching both in person and over phone/FaceTime/Skype. I have offices in Manhattan and Brooklyn, NY.
I am a graduate of Vassar College (BA) and New York University (MSW). I also completed a Post Masters Certificate in Advanced Clinical Social Work at NYU. I have completed the Gottman Level 1 training and am a certified Bringing Baby Home educator as well.
Specialties
Grief
Infants & Postpartum Issues
Siblings
Twins and Multiples
Email
---
Video Chat
oliviabergeronlcsw
---
Time Zone
Eastern Standard Time
---
Website
http://mommygroove.com
---