← All Coaches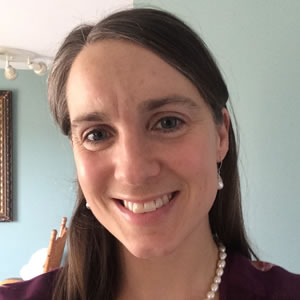 Melissa Raithby-Vamos
Comprehensive Yoga Therapist, Peaceful Parenting Coach
Brantford, ON
Approach
Welcome, amazing person! I feel so grateful that you are thinking about taking this step in your journey as a parent and a person. Maybe you're wondering where to start...what to ask...how will this work? For me, walking alongside you is a tremendous honour:). I offer you compassion, guidance, expertise and love in this and every moment. Let's work together to untangle some of the challenges you're facing with your children (and yourself!), so that you can build those lasting, meaningful bonds of your dreams. Together, we will find realistic, loving strategies, that look after you and your precious child. Our work together will include lots of powerful tools like discussion and problem solving, breath work, and maybe mantra, visualization and relaxation.
My clients invariably love that the time they spend with me connects them to their truest selves, where love flows and emotional generosity is offered to Self and others. My approach is intuitive, light and patient, with a deep personal understanding of what is required for change and healing. Come, wonderful person, take my hand...
Bio
I began my professional career more than ten years ago now, as a classroom teacher. I've always loved working with children and learning. When life threw me some major curve balls a few years ago, I turned my love of learning inward and began to train in Yoga. As a Comprehensive Yoga Therapist (trained in Classical Yoga which operates holistically on all levels of being, not just poses), I feel confident in my ability to support and love you through the challenges that the kind of growth you are working towards can bring.
I have had clients ask me how it is that I seem to know just where the hurt is and the answer is always that I have walked this path myself. I did not begin my parenting journey as a Peaceful Parent, nor a mindful person. When my oldest daughter was 4.5, it came to my attention that she needed me to respond differently. This was the beginning of living Peaceful Parenting every day.
In order to support my oldest daughter, I decided to homeschool her when the time came. I am now blessed with two amazing daughters, a vibrant mindfulness practice, and a life full of love, laughter and connection. I also offer the knowledge passed in trust to me to wrap you in the safe space you need to transform your life too.
Specialties
Children with Disabilities
Siblings
School Concerns
Email
---
Time Zone
ET
---
Website
https://melissaraithby.com/
---