← All Coaches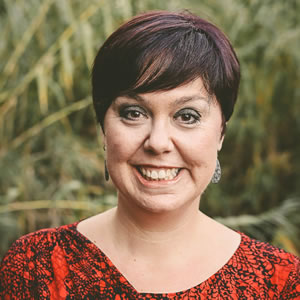 Lisa Howe
MSW, Parenting Coach
San Diego, CA
Approach
It has been my experience that parenting is the hardest job there is! I know that is also true of the parents I work with and others I talk with in the community. I am always reminded that any other job we have provides us with training, support, and often a mentor to help us learn the ropes, figure out what to do, and how to handle tricky situations. But we don't get that as parents!
This is where I come in. I am a parenting coach who has the education, experience, and knowledge to be that mentor to you as you navigate the unpredictable waters of parenting. I have taken the classes, read the books, the evidence-based education, and have the insight, strength, and hope to share from not only my own family but also others I have worked with thus far. 
We will work together to help you meet your parenting goals, in a way that works and that respects each member of your family. I give you the opportunity to talk through your challenges, and then I use my knowledge, training and experience to put together a plan that addresses your concerns and helps you meet your goals. We will talk periodically to check your progress, and adjust the plan as needed.
Some of the areas that people seek coaching in can include: bedtime, sleep, meals, meltdowns, aggression, discipline, sibling rivalry, and even just getting out of the house in the morning. Coaching will provide you with an opportunity to share what's going on in your family, your joys as well as your struggles, and you will walk away feeling truly heard and with a step by step guide of how to solve reoccurring issues.
We all need support and you deserve the best tools to embark on your parenting journey!
Bio
I'm Lisa. I am a social worker, a mother of a 4-year-old girl, and a parenting coach.

As a young professional, I started working with children with developmental disabilities one-on-one as an academic and social-emotional coach. I also worked as a behavioral coach with families in the foster care system, which helped expose me to many everyday challenges parents struggle with as well as the ways that trauma can impact attachment and connection. While attending graduate school for my Master of Social Work, I discovered hospice work and fell in love with the role of supporting patients and families through their end-of-life experience.

Once I became a parent myself, I dove deeper into the research on attachment and connection to help me better understand what kind of parent I wanted to be. My love for reading, education, and service helped to create a community of like-minded parents around me. I became one of the go-to parents for suggestions, support, and empathy. I discovered Dr. Laura Markham and felt so grateful to find support to be the kind of parent I wanted to be. I feel honored and privileged to have trained with Dr. Markham to become a certified Peaceful Parenting coach. I believe that being a parent is the hardest work we will ever do. Using my knowledge, professional experience, and personal journey as a parent, I coach other parents to develop happier, healthier, and more peaceful relationships with their children.

Specialties
ADHD
Children with Disabilities
Grief
Infants & Postpartum Issues
Trauma
Email
---
Video Chat
BecomingPeaceful@skype.com
---
Time Zone
PST
---
Website
http://www.becomingpeaceful.com
---