← All Coaches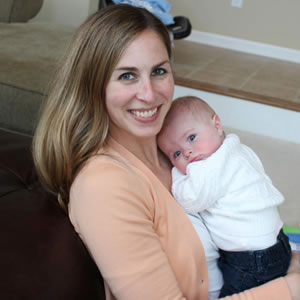 Kelly Burkett , LPC
Parenting Coach
Princeton , NJ
Approach
Raise your hand if you love Dr. Laura, the Aha! Parenting website, and your weekly parenting tip emails? Is your copy of Peaceful Parents, Happy Kids or Peaceful Parents, Happy Siblings very well highlighted and full of dog-ears? Have you taken the Peaceful Parents, Happy Kids online class? If yes, you are off to a fantastic start becoming the parent you want to be!
You may also be feeling as if you need a bit more individualized support and attention to actually put all you know into practice with your own children. Maybe you need some scripts to use with your kids when they are fighting with each other, refusing to put on their shoes, or calling you a poopy-head? Maybe you need some guidance figuring out how to set and enforce appropriate limits? Maybe you are struggling to stop yelling and you want some accountability? Whatever the reason, working with a parenting coach can help!
Together in coaching, we will talk through the specific challenges and problems that you are having and the places in which you are getting stuck. We will identify what you want to change and then develop a specifc plan to help you solve problems, foster connection with your child, and create peace in your family.
Parenting is the hardest work, but for many of us, it will be the greatest work we ever do. Lets work together to help you feel confident in your parenting skills, connected with your child, and prepared to handle the challenges that arise in parenting.
Bio
Hi! I'm Kelly! I'm a wife, mom to three kids (twin girls and a boy) , therapist, and parenting coach.
Finding Dr. Laura's work when my girls were toddlers transformed me, my understanding of my children's behaviors, and our relationship. Of course parenting was still hard work, but parenting peacefully made it feel much more rewarding and enjoyable. But the reality is that many parents feel exhausted, annoyed and discouraged by parenting. They want to be great parents, but our society doesn't provide a lot in terms of education and information to support parents. I felt so grateful to have found Dr. Laura's work and I started wondering how I could help other parents get access to this information and feel more joy in parenting. I decided that I wanted to combine my training and experience as a therapist with my passion for helping parents and I completed Dr. Laura's peaceful parenting certification program.
"One generation of deeply loving parents would change the brains of the next generation, and with that, the world"( Charles Raison). I wholeheartedly believe this statement and would love for peaceful parenting to become the norm for how children are raised. I would be honored to help you along in your journey becoming the parent you want to be and creating a loving and connected relationship with your child.
Please check out my website (www.kellyburkett.com) for more information. I offer sessions via phone, Skype or FaceTime and also do a free 15-minute consultation to answer any questions you have about how coaching works and see if we are a good fit for each other.
Specialties
Siblings
Trauma
Twins and Multiples
Email
---
Time Zone
EST
---
Website
www.kellyburkett.com
---