← All Coaches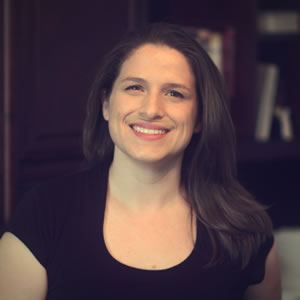 Elizabeth DeFazio RN, MS
Peaceful Parenting Coach
Sacramento, CA
Approach
Raising children is hard. In fact it is possibly the most difficult and most important work you will ever do. Do you find yourself saying things to your children you swore you would never say? Or doing things you thought you could never do? Have you ever been suddenly overwhelmed by guilt and shame after losing control with your child?
You are not alone. All parents struggle to manage their own emotions sometimes. We have been taught that to be good parents we need to control our children's behavior. Not only is this not possible, the opposite is actually true. If we can control our own behavior, our children will begin to respond differently to us. If we listen to them, they will listen to us. If we respect them, they will learn to respect us.
This paradigm shift is not easy. It challenges everything we have learned about the parent-child relationship. If you want to be a peaceful parent, but applying the philosophy in your daily life has been challenging, I can help. I can offer practical tools and insights so you can interact differently with your child. I will help you see the world through their eyes and connect to them in a whole new way.
I have experience working with parents who are:
overcoming attachment and bonding difficulties
raising foster or adopted children
introducing a new child to the family
managing tantrums and defiance
struggling with emotional regulation (both your own and your child's)
Contact me today for a free 20 minute phone consultation. I can help you become the parent you want to be.
Bio
My career started as an OB nurse in 1998. I worked in many areas of maternal health before I found my passion for helping women with perinatal mood disorders. I got my Master's degree in counseling in 2013. I currently provide individual and group therapy to mothers struggling with perinatal depression and anxiety. It was a client who introduced me to Dr. Laura Markham's Aha! Parenting.com, which quickly became my go to for all parenting questions. I went on to read her books and see her speak. I am thrilled to have had the opportunity to train directly with her and become certified as a Peaceful Parenting Coach.
My wife and I are parents to four children adopted through the foster care system. While I work with all kinds of families, the unique challenges of families created through adoption are especially close to my heart. I am sensitive to the needs of LGBT families and all non-traditional family configurations. After all, it is love that makes a family. And anyone who is raising children needs support. If you are important to a child, helping you is important to me.
Specialties
Infants & Postpartum Issues
LGBT Parents
Siblings
Trauma
Email
elizabeth@elizabethdefazio.com
---
Video Chat
elizabeth@elizabethdefazio.com
---
Time Zone
Pacific
---
Website
http://www.elizabethdefazio.com/parent-coaching
---